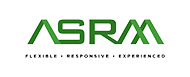 Asrm
ASRM's Managing Partners have over 150 years of combined industry experience and have carefully assembled a management team who are equally well-versed in all aspects of the insurance marketplace.  
ASRM has applied this extensive experience in providing solutions to all its client relationships.  Since 2003, ASRM has worked with a number of national insurance carriers to provide insurance coverage to thousands of sponsoring organizations covering hundreds of thousands of insured individuals and their families. 
In 2009, ASRM correctly identified that the insurance marketplace would begin to focus more on direct marketing and individual enrollment and billing. Subsequently, ASRM created websites and administrative processes that allowed its customers and their insureds to choose from plans sponsored by employers and others groups and pay for their coverage directly, rather than through payroll deduction or direct bill. 
Today, ASRM creates custom, branded, benefit platforms for insurance carriers, employers, and producers allowing for enrollment of all forms of life and health insurance, as well as property and casualty insurance.  ASRM continues to help pioneer the industry with its involvement in developing networks for individualized specialties.  
Explore our site or contact us to learn how ASRM can help you achieve your vision.