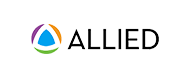 Allied
In 1985, Allied Insurance Company of the Maldives started off as a joint venture between Commercial Union Assurance Company, UK and State Trading Organization (STO), the nationwide leader of all commercial activities in Maldives. In early 1987, STO bought back shares of Commercial Union Assurance chartering Allied Insurance to continue doing the business as a subsidiary of the organization.
Today with a local management, the company is one of the largest financial institutes and the most prominent insurance brand contributing to the growth and development of the country. Allied has had tremendous growth over the past decades, both in terms of the volume and business profitability.
Our customers are well spread across the geographical divides of the tiny island nation. From the fisherman who owns small fishing boats to the major resort operators, our clients are varied in their trades and in their size.
Having gathered and recognized the experience of the local market, developing professionalism and expertise in the field, we are poised to play a responsible role in the development of the insurance industry in Maldives and its economy as a whole