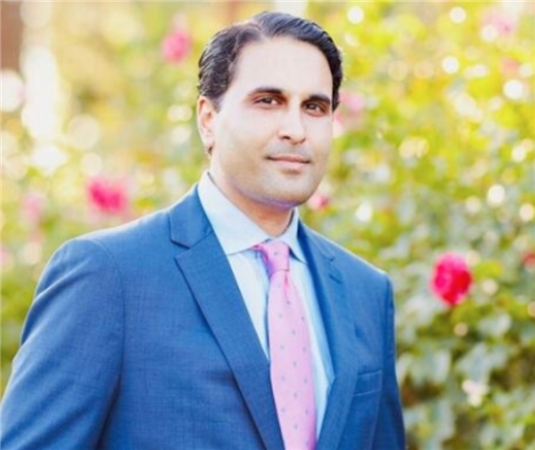 Dr. Omar Haque
Psychiatrist
1101 Beacon St,Brookline, MA
In-person Visits
Video Visits
Voice call
Advised line
Accepting new patients
New patient appointments available
Highly recommended
96% of patients gave this doctor 5 stars
Excellent wait time
95% of patients waited less than 30 minutes
Great bedside manner
98% of patients rated bedside manner 5 stars
About Dr. Omar Haque
***OFFERING ONLINE TELEMEDICINE SESSIONS DURING COVID19, LET's MEET ONLINE!*** CURRENTLY ACCEPTING NEW PATIENTS; WE TAKE ALL MAJOR INSURANCES IN MA*** Dignity Weight Center provides one-on-one compassionate, whole-person care and longitudinal clinical alliances for persons struggling with weight gain or obesity. We aim for precision targeting of root causes of obesity, and provide a comprehensive medical + psychosocial diagnostic and treatment plan, with Harvard Medical School trained clinical advice, and evidence-based scientific interventions, and a personalized treatment plan, as we honor your full dignity and accompany you in solidarity, care, and partnership through your weight loss journey with us.rn100% Insurance covered, including Medicare and MassHealth. We take all major insurances in MA. And we do all the paperwork for you, so you can focus on your health. Please be in touch for a consultation if interested. Thank you!
In-network insurances
All providers on docDit are required to accurately list in-network plans. If any coverage issues occur, our Service team will help advocate for you with the provider.
99% of patients have successfully booked with these insurances








Education and background
Board certifications
American Board Of Psychiatry And Neurology
Psychiatry (Psychiatry And Neurology)
Education and training
Medical School Harvard University, Doctor Of Medicine
Brown University, Residency In Adult Psychiatry
Harvard University, Fellowship In Child Psychiatry
Harvard University, Harvard Divinity School, Masteru2019s In Theological Studies
Brown University, Residency In Adult Psychiatry
Brown University, PhD In Social Sciences And Religion
Brown University (Bacheloru2019s)
Book An Appointment For Free
Morning
Afternoon
Evening
Night
Morning
Afternoon
Evening
Night
Morning
Afternoon
Evening
Night
Morning
Afternoon
Evening
Night
Morning
Afternoon
Evening
Night
Morning
Afternoon
Evening
Night
Morning
Afternoon
Evening
Night
Morning
Afternoon
Evening
Night
Morning
Afternoon
Evening
Night
Morning
Afternoon
Evening
Night