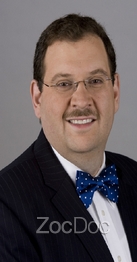 Dr. Muhamad Aly Rifai
Psychiatrist
564 Main St.,Stroudsburg, PA
In-person Visits
Video Visits
Voice call
Advised line
Accepting new patients
New patient appointments available
Highly recommended
96% of patients gave this doctor 5 stars
Excellent wait time
95% of patients waited less than 30 minutes
Great bedside manner
98% of patients rated bedside manner 5 stars
About Dr. Muhamad Aly Rifai
Please contact the office of your appointment in order to confirm your appointment details and instructions.rnrnMuhamad Aly Rifai is a caring and dedicated psychiatrist serving patients in Palmerton and Easton, PA. Dr. Rifai can communicate with his patients in English and Arabic. He is certified by the American Board of Psychiatry and Neurology and the American Board of Addiction Medicine. Dr. Rifai is a fellow of the American College of Physicians, the Academy of Psychosomatic Medicine and the American Psychiatric Association.rnrnDr. Rifai offers a number of services, including psychiatric consultations and medication reviews. He welcomes patients to his practice who are experiencing bipolar disease, Alzheimeru2019s disease, addiction, schizophrenia, depression, and alcoholism, among other conditions.rnrnDr. Rifai received his medical degree from the University of Aleppo Faculty of Medicine. He completed his residency through the University of Virginia and his fellowship through the National Institute of Mental Health. Dr. Rifai strives to continue his education. He is a research scholar at the American Psychiatric Association and a faculty for the American College of Physician Executives, where he provides executive, clinical, court, and scientific consultations.
In-network insurances
All providers on docDit are required to accurately list in-network plans. If any coverage issues occur, our Service team will help advocate for you with the provider.
99% of patients have successfully booked with these insurances



Anthem Blue Cross Blue Shield

Arkansas Blue Cross Blue Shield




Blue Cross Blue Shield Federal Employee Program
Education and background
Board certifications
American Board Of Addiction Medicine
American Board Of Internal Medicine
American Board Of Psychiatry And Neurology
Psychosomatic Medicine (Psychiatry And Neurology)
Psychiatry (Psychiatry And Neurology)
Education and training
Medical School University Of Aleppo Faculty Of Medicine, Doctor Of Medicine
University Of Virginia, Residency In Internal Medicine And Psychiatry
National Institute Of Mental Health, Fellowship In Psychiatry
Book An Appointment For Free
Morning
Afternoon
Evening
Night
Morning
Afternoon
Evening
Night
Morning
Afternoon
Evening
Night
Morning
Afternoon
Evening
Night
Morning
Afternoon
Evening
Night
Morning
Afternoon
Evening
Night
Morning
Afternoon
Evening
Night
Morning
Afternoon
Evening
Night
Morning
Afternoon
Evening
Night
Morning
Afternoon
Evening
Night