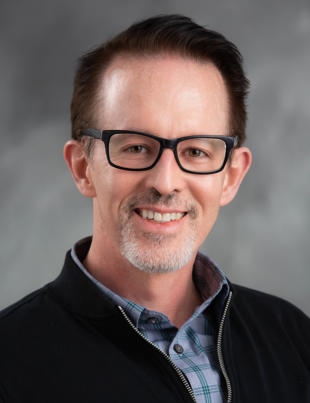 Dr. James Bukuts
Psychiatrist
1426 Center Rd,Avon, OH
In-person Visits
Video Visits
Voice call
Advised line
Accepting new patients
New patient appointments available
Highly recommended
96% of patients gave this doctor 5 stars
Excellent wait time
95% of patients waited less than 30 minutes
Great bedside manner
98% of patients rated bedside manner 5 stars
About Dr. James Bukuts
When booking your appointment, please book it using the full name as written on your insurance card.rnDr. Bukuts has been practicing for more than 20 years and has a breadth of experience that he brings from working with a multitude of adult psychiatric conditions. He joined PsychBC from Circle Health/Centers for Families and Children, where he served as co-director of psychiatry services. He is certified by the American Board of Psychiatry and Neurology. He attended Walsh University, where he graduated magna cum laude, and completed medical school at the University of Toledo College of Medicine. Dr. Bukutsu00A0completed his adult psychiatry residency at University Hospitals of Cleveland. He also completed a fellowship in public and community psychiatry through Case Western University in 2017. Dr. Bukuts is a member of the American Academy of Clinical Psychiatrists, the American Psychiatric Association and the Ohio Psychiatric Physicians Association. He remains active in medical education, teaching psychiatric residents and fellows. Dr. Bukuts' specialty areas of interest include adult mood and anxiety disorders, psychotic disorders and schizophrenia, attention-deficit disorders and post-traumatic stress disorder (PTSD). Dr. James Bukuts treats patients between the ages of 18 and 64.
In-network insurances
All providers on docDit are required to accurately list in-network plans. If any coverage issues occur, our Service team will help advocate for you with the provider.
99% of patients have successfully booked with these insurances



American Republic Insurance Company


Anthem Blue Cross Blue Shield



Cleveland Clinic Employee Health Plan
Education and background
Board certifications
American Board Of Psychiatry And Neurology
Education and training
Medical School University Of Toledo, Doctor Of Medicine
University Hospitals Of Cleveland, Residency In Adult Psychiatry
Case Western University, Fellowship In Public And Community Psychiatry
Book An Appointment For Free
Morning
Afternoon
Evening
Night
Morning
Afternoon
Evening
Night
Morning
Afternoon
Evening
Night
Morning
Afternoon
Evening
Night
Morning
Afternoon
Evening
Night
Morning
Afternoon
Evening
Night
Morning
Afternoon
Evening
Night
Morning
Afternoon
Evening
Night
Morning
Afternoon
Evening
Night
Morning
Afternoon
Evening
Night