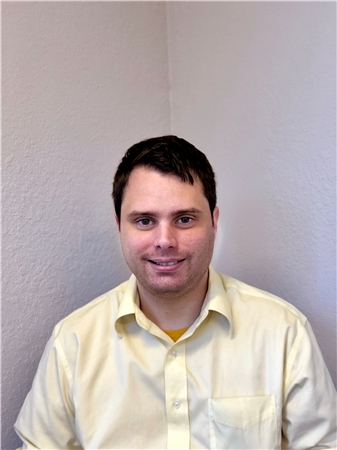 Dr. Eric Downes
Psychiatrist
10125 West Colonial Dr,Ocoee, FL
In-person Visits
Video Visits
Voice call
Advised line
Accepting new patients
New patient appointments available
Highly recommended
96% of patients gave this doctor 5 stars
Excellent wait time
95% of patients waited less than 30 minutes
Great bedside manner
98% of patients rated bedside manner 5 stars
About Dr. Eric Downes
When booking your appointment, please book it using the full name as written on your insurance card.rn*Patients must reside in Florida for services.rnrnEric Downes is a psychiatrist who recently joined Florida Behavioral Health in August of 2019 with a focus on outpatient psychiatry. He completed his general psychiatry residency at the University of Florida. Prior to that he completed medical school at Florida Atlantic University. In his spare time he enjoys swimming, spending time with his wife, and traveling.
In-network insurances
All providers on docDit are required to accurately list in-network plans. If any coverage issues occur, our Service team will help advocate for you with the provider.
99% of patients have successfully booked with these insurances







Humana Behavioral Health (LifeSynch)

Education and background
Board certifications
American Board Of Psychiatry And Neurology
Education and training
Medical School Florida Atlantic University, Doctor Of Medicine
University Of Florida, Residency In Psychiatry
Book An Appointment For Free
Morning
Afternoon
Evening
Night
Morning
Afternoon
Evening
Night
Morning
Afternoon
Evening
Night
Morning
Afternoon
Evening
Night
Morning
Afternoon
Evening
Night
Morning
Afternoon
Evening
Night
Morning
Afternoon
Evening
Night
Morning
Afternoon
Evening
Night
Morning
Afternoon
Evening
Night
Morning
Afternoon
Evening
Night